Enhance the beauty of your home by opting for an exquisite solid wooded door from The Window Sanctuary. Based in Brasted, Kent, we are able to provide you with professional bespoke installations of high-quality wood entrance doors that are hand-made in the UK. Contact us today to find out more.
PROVIDING BETTER QUALITY DOORS
For far too long, rigid, plastic-faced, foam-filled, flimsy panels have populated the country, offering minimal security and discolouring within months of fitting. We are committed to improving this situation, providing premium wooded doors for our customers that combine stunning aesthetics with durable service and excellent value. This selection of wooded doors have been specifically designed to be more robust, longer lasting, and easier to install than ever.
DURABLE
AND SECURE
Our specialist craftsmen can quickly provide you with a fresh and unique entrance to your home. With their rigid timber frame, and stunning natural wood finishes, we offer a massive choice of styles and simply the finest locking systems available today. One of the advantages of opting for a solid wood door is that you can have the natural beauty of timber, but it will last long and can cope with tough weather conditions without ill effects. Suitable for almost any property in south-east England, our wooden entrance doors are not only attractive; they are also easy to install and require minimal maintenance once in place.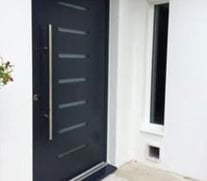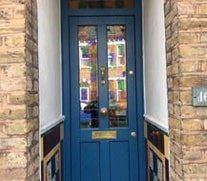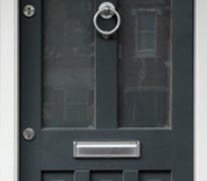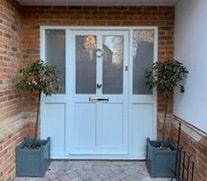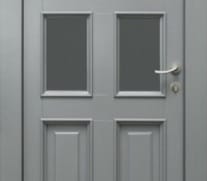 BENEFITS of wooden doors
The key features of our solid wood doors include:
• Wide Choice of woods to suit your home
• Traditional and Contemporary Door Styles
• Large Deadbolt and Integrated Auto-Locking Options
• Secured by Design and PAS 24-Accredited
• A Wide Range of Bespoke Door Furniture
• Choice of Cill Options, including Wheelchair Access
All installations by our team are fully protected by the DGCOS 10-year insurance-backed warranty scheme, meaning you can rest assured that your product is built to last. Come and visit our showroom today to discover more about our superb entrance doors.
The Window Sanctuary replaced all my old Crittal Windows with slimline heritage aluminium windows to retain the period look of my grade 2 listed property and furthermore replaced the old rotten timber sash windows with new hardwood timber sash windows bringing the property back to life. The guys were hardworking very knowledgeable and very professional I wouldn't hesitate to recommend this firm highly enough Warm regards Fraser Owen

Fraser Owen


April 4, 2022

Very professional. I have used other window companies before but the service provided by them left much to be desired when compared to Window Santuary. Any snagging problem was promptly sorted out by the management promptly and to our satisfaction. The workers were very punctual, came daily and stopped only when fully finished. I would highly recommend this window company to others.

Raghu Lall


October 30, 2019
CONTACT US OR VISIT OUR SHOWROOM TO DISCUSS OUR STUNNING RANGE OF WINDOWS AND DOORS.