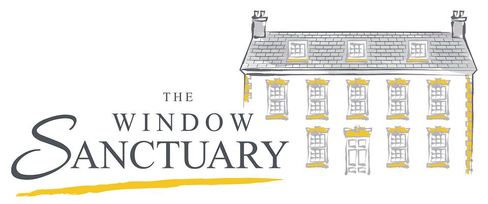 Read all about us – The Window Sanctuary – With our showroom in Brasted, Kent. We are a customer-focused, family-run company offering unrivalled levels of service. Our products are of the highest quality and our team have a wealth of experience working with Surveyors and Architects on both new build and refurbishment projects. We offer high-quality Windows and Doors in Kent and the surrounding areas as well as related services. 
We specialise in Window and Door installation & fitting in Surrey, Kent, East Sussex and the South-East London boroughs such as Bromley & Orpington – with many clients in Sevenoaks, Oxted & Tunbridge Wells for example.
The Window Sanctuary are DGCOS approved.
Our level of service is unrivalled since we make it a point to have open lines of communication with our customers and conduct ethical trading at all times. Every product we offer, whether it's replacement Windows, Timber Windows, or Aluminium Bi-Fold Doors, all come with a strong emphasis on security and safety. We are proud to continue our family's tradition of providing a quality service.

MANAGING DIRECTOR,
OLIVER DOLAN
Oliver is the antithesis of the dreaded window salesman stereotype. His ability to listen to a customer's requirements is a skill primarily learned as a young man while pursuing a career in the catering industry, where he headed up a prestigious restaurant in the city. In 1999, the lure of the family glazing business proved too strong, and he joined a successful family company which his father later sold upon retirement. In those 15 years, Oliver has brought the same ethical approach to presenting and selling windows regardless of the value of the sale.
MARKETING MANAGER,
EMMA DOLAN
Emma graduated from Southampton with a BA (Hons) in marketing. She has worked predominantly within the direct marketing sector for 20 years. However, prior to graduating, Emma worked within the family glazing business, helping with marketing campaigns, exhibitions, and showroom cover. She brings a creative edge to the team.

Just over 150 years ago, Albert Dolan crossed the Irish sea to Liverpool to start a new life with his family, following the devastating potato famine. Settling in St Helens, he found employment with the world-famous glass maker, Pilkington.
CARRYING ON THE TRADITION
Noise reduction and energy glass are now every day options, and combined with the various framing choices available, it is advisable to engage the services of an industry professional. Here at The Window Sanctuary, you'll find Oliver Dolan proudly continuing the family tradition with the promises of quality services, fair trading, and competitive prices. With a well-balanced team in support, and the previous generation at hand for guidance, his future, and hopefully his son Henry's, would seem assured.
SERVING SOUTH-EAST ENGLAND
The Window Sanctuary are based in Brasted with a homely showroom and experienced staff who know a thing or two about the best windows and doors on the market.
Please feel free to visit us or arrange an appointment to discuss your window or door upgrade to your home.
We are always happy to help!
Read more here.
At The Window Sanctuary, you'll find our experienced and helpful staff ready to assist you with advice or a free quotation for new windows and doors for your home. We offer the full service to clients in Surrey with a growing list of happy clients in that county as our reputation for excellent service grows. Please get in touch and find out what it is about us that makes it a pleasure to do business with on your home renovation.
With a well-balanced friendly team to support your window and door upgrade to your home in East Sussex – The Window Sanctuary are happy to provide advice on the full range of modern & traditional window and entrance door options for your home improvement. Discover what it is about us that makes for our reputation for excellent service. Contact us for a free quote today – we will be glad to assist you.
If you've ever built a house you'll appreciate how hit and miss glass contractors can be, but The Window Sanctuary stand out as reliable, good quality and easy to deal with. The guys turned up on time, worked really hard and did a fantastic job. I wouldn't hesitate to recommend this company.

Rebecca Stiasny


February 24, 2021

One year ago we had our windows and doors installed. We are very happy with the product so far. What made me write a review one year later is their amazing customer service. Our door needed adjustment and I asked someone to look at it and fix it. They send an engineer the next day, who came on time and managed to fix it. Very pleased. As it is quite rare these days, companies cut corners and dont look after their clients.

Lucy Niz


October 4, 2020

A great experience with The Window Sanctuary. They supplied and installed some celestial windows and roof lights to a loft conversion that we carried out. It is a period property with original sash windows and it was important to us that the new windows were in keeping with the character of the original house. We are delighted with the finished product. The customer service was very good and they were amenable when our architect got carried away and the window sizes increased quite materially from the original quotation - thereby working hard to minimise the extra costs. The quotation process was quick and efficient. Their surveyor, Steve, was very professional and also had a strong technical knowledge to help advise us during the build stage. The installation team were very professional and worked extremely hard to get the windows fitted during poor weather. The lady on the front desk, Jeannette, was also very friendly/helpful despite my numerous calls to the office throughout the process. There were a few delays but this was the result of CoVid as opposed to anything in their control, and Simon worked hard to get the order pushed through the suppliers and installed promptly. I always like to support local businesses and this one did not disappoint. Will definitely use them again going forward for any further works. Thank you.

Richard Simpson


February 12, 2021
CONTACT US OR VISIT OUR SHOWROOM TO DISCUSS OUR STUNNING RANGE OF WINDOWS AND DOORS.