The Window Sanctuary is a long established window and door installation company with our showroom in Brasted, Kent near Sevenoaks. We are a customer-focused, family-run company offering unrivalled levels of service. Our products are of the highest quality and our team have a wealth of experience working with Surveyors and Architects on both new build and refurbishment projects. We offer high-quality Windows and Doors in Kent and the surrounding areas as well as related services.
We specialise in Window and Door installation & fitting in Surrey, Kent, East Sussex and the South-East London boroughs such as Bromley & Orpington – with many clients in Sevenoaks, Oxted & Tunbridge Wells for example.
The Window Sanctuary are DGCOS approved window installers.
Our level of service is unrivalled since we make it a point to have open lines of communication with our customers and conduct ethical trading at all times. Every product we offer, whether it's replacement Windows, Timber Windows, or Aluminium Bi-Fold Doors, all come with a strong emphasis on security and safety. We are proud to continue our family's tradition of providing a quality service.
Why is a home visit important?
OUR FAMILY HISTORY
Just over 150 years ago, Albert Dolan crossed the Irish sea to Liverpool to start a new life with his family, following the devastating potato famine. Settling in St Helens, he found employment with the world-famous glass maker, Pilkington.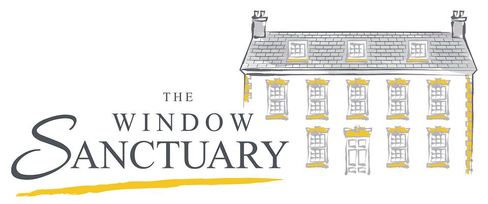 CARRYING ON THE TRADITION
Noise reduction and energy glass are now every day options, and combined with the various framing choices available, it is advisable to engage the services of an industry professional. Here at The Window Sanctuary, you'll find Oliver Dolan proudly continuing the family tradition with the promises of quality services, fair trading, and competitive prices. With a well-balanced team in support, and the previous generation at hand for guidance, his future, and hopefully his son Henry's, would seem assured.
SERVING SOUTH-EAST ENGLAND
KENT
The Window Sanctuary are based in Brasted with a homely showroom and experienced staff who know a thing or two about the best windows and doors on the market.
Please feel free to visit us or arrange an appointment to discuss your window or door upgrade to your home.
We are always happy to help!
Read more here.
Surrey
At The Window Sanctuary, you'll find our experienced and helpful staff ready to assist you with advice or a free quotation for new windows and doors for your home. We offer the full service to clients in Surrey with a growing list of happy clients in that county as our reputation for excellent service grows. Please get in touch and find out what it is about us that makes it a pleasure to do business with on your home renovation.
East Sussex
With a well-balanced friendly team to support your window and door upgrade to your home in East Sussex – The Window Sanctuary are happy to provide advice on the full range of modern & traditional window and entrance door options for your home improvement. Discover what it is about us that makes for our reputation for excellent service. Contact us for a free quote today – we will be glad to assist you.