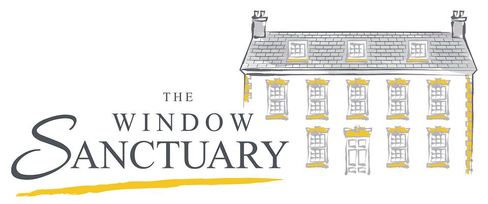 Read all about us – The Window Sanctuary. With a showroom in Brasted, Kent, we are a customer-focused, family-run company offering unrivalled levels of service. Our products are of the highest quality and our team have a wealth of experience working with Surveyors and Architects on both new build and refurbishment projects. We offer high-quality Windows and Doors in Kent and the surrounding areas as well as related services.  The specialise in Window and Door and installation services.
Our level of service is unrivalled since we make it a point to have open lines of communication with our customers and conduct ethical trading at all times. Every product we offer, whether it's replacement Windows, Timber Windows, or Aluminium Bi-Fold Doors, all come with a strong emphasis on security and safety. We are proud to continue our family's tradition of providing a quality service.

MANAGING DIRECTOR,
OLIVER DOLAN
Oliver is the antithesis of the dreaded window salesman stereotype. His ability to listen to a customer's requirements is a skill primarily learned as a young man while pursuing a career in the catering industry, where he headed up a prestigious restaurant in the city. In 1999, the lure of the family glazing business proved too strong, and he joined a successful family company which his father later sold upon retirement. In those 15 years, Oliver has brought the same ethical approach to presenting and selling windows regardless of the value of the sale.
MARKETING MANAGER,
EMMA DOLAN
Emma graduated from Southampton with a BA (Hons) in marketing. She has worked predominantly within the direct marketing sector for 20 years. However, prior to graduating, Emma worked within the family glazing business, helping with marketing campaigns, exhibitions, and showroom cover. She brings a creative edge to the team.

Just over 150 years ago, Albert Dolan crossed the Irish sea to Liverpool to start a new life with his family, following the devastating potato famine. Settling in St Helens, he found employment with the world-famous glassmaker, Pilkington.
CARRYING ON THE TRADITION
Noise reduction and energy glass are now every day options, and combined with the various framing choices available, it is advisable to engage the services of an industry professional. Here at The Window Sanctuary, you'll find Oliver Dolan proudly continuing the family tradition with the promises of quality services, fair trading, and competitive prices. With a well-balanced team in support, and the previous generation at hand for guidance, his future, and hopefully his son Henry's, would seem assured.
Fantastic service and quality products I had my front door replaced by The Window Sanctuary and I am delighted with the results. The fitters were punctual and polite. The process was so quick & easy and any queries I had were dealt with very efficiently. I have no hesitation in recommending this company and will definitely use them again in the future.

James Collins


1/08/2020

The team did a great job installing new sash windows in our flat: the wood grain effect on their PVC looks great, they took away our old windows and worked swiftly, on time and on budget to get the new ones fitted. I can definitely recommend them! Thanks!

Claire C


2/24/2020

I cannot recommend "The Window Sanctuary " enough. We have a very modern property with large expanses of glass, Aluminium frames were advised and were very competitively priced. The level of customer service was exceptional throughout, the installation process caused minimal disruption and the finished windows and Bi-fold doors look fantastic

meena kharade


10/31/2019

Replaced front and side door plus a few windows, very happy with the quality, great sales experience and fitters were friendly. We had a small issue with the door which was quickly fixed

Robert Francis


2/09/2020

Very professional. I have used other window companies before but the service provided by them left much to be desired when compared to Window Santuary. Any snagging problem was promptly sorted out by the management promptly and to our satisfaction. The workers were very punctual, came daily and stopped only when fully finished. I would highly recommend this window company to others.

Raghu Lall


10/30/2019
CONTACT US AT OUR SHOWROOM IN BRASTED, KENT TO DISCUSS OUR STUNNING WINDOWS AND DOORS.