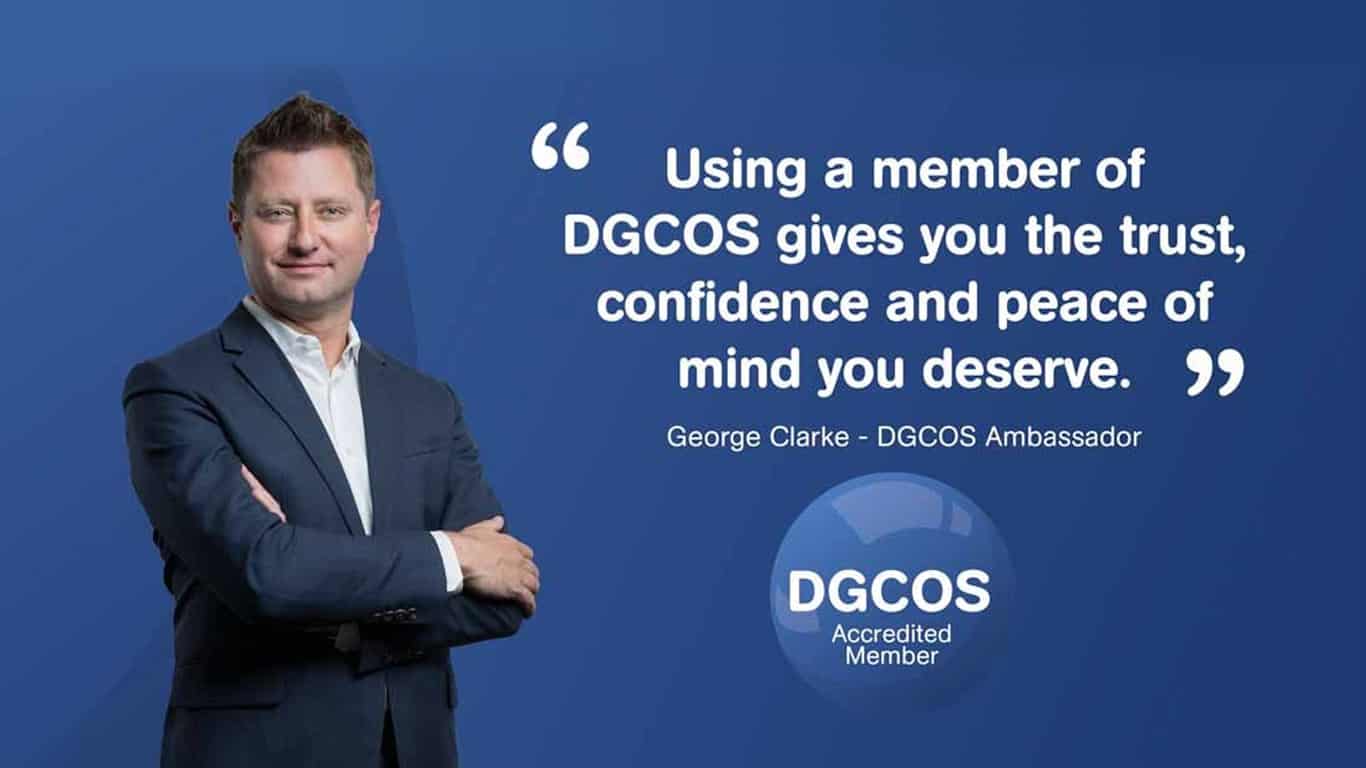 Formed specifically as a consumer protection organisation, The Double Glazing and Conservatory Ombudsman Scheme (DGCOS) will ensure that all customers are treated with courtesy and respect by professionals who are policed on a regular basis. This ensures that their practices are ethically administered and that products are fit for purpose and correctly manufactured and installed. They also ensure that all installations are adequately covered by specialist insurance 'Assure' for maximum customer protection.
HIGH STANDARDS OF WORKMANSHIP
DGCOS provides free access to all its customers, should a dispute occur, and promise a mediation and resolution service which is both swift and fair to all parties, with additional free access to an independent Ombudsman should the need occur. As a proud member of DGCOS, The Window Sanctuary must abide by a strict set of rules and code of practice, and we undertake regular impromptu inspections by Assure to ensure that customers always receive the highest standard of workmanship.
KEY FEATURES
The primary benefits of working with our team include:
• Vetted and Accredited Installers
• Free Consumer Advice Line
• Free Deposit Protection
• Free Insurance-Backed Guarantee
• Free Mediation
• Free Independent Inspections to Assist with Installation or Product Defects
• Free Access to an Independent Ombudsman to Conclude Disputes
DGCOS
CONSUMER BROCHURE
The DGCOS Consumer Brochure details the comprehensive protection you receive, the benefits of using a DGCOS member, how to check you are registered with DGCOS, and the comprehensive accreditation process installers must pass to achieve and retain DGCOS member status. For further details, click the download button below.
ASSURE
Working in close harmony with DGCOS, Assure not only provide the deposit indemnity and cover throughout the lifetime of the Installation Company's warranty period, but also ensure that the Government requirements in relation to Building regulations are fully complied with. Indeed, it is a legal requirement for all installations to be certified and the installation company must issue the customer with a certificate of compliance. This is an automatic procedure with DGCOS members as Assure work "hand in glove" with them.
It is essential to have this certificate when selling a property where new windows or doors have been installed since 2002, when the Building regulations were revised to Include the UK's commitments to the agreed energy-saving programmes agreed universally. Certification had initially been exclusively available from FENSA, but it was not always a seamless affair and other companies such as Assure have emerged to provide a comprehensive and robust service. Our clients regularly commend their efficiency and we are very satisfied with their performance.
Find out more about Assure by visiting their website.
The team at The Window Sanctuary have been a delight to work with. They have given us really personal customer service, ensuring that every final detail works for us and our build and have listened to what is important to us (happy to be flex when we change our minds!). Quick to respond and offering a really consultative approach, alongside good value for high quality products, I would strongly recommend their service. I was really specific in what I wanted for bifold doors, wanting time achieve that much coveted Crittall appearance and they've made this work for us with a good quality option that doesn't break the bank. What a find!

Abigail Barclay


1/20/2021

Very professional. I have used other window companies before but the service provided by them left much to be desired when compared to Window Santuary. Any snagging problem was promptly sorted out by the management promptly and to our satisfaction. The workers were very punctual, came daily and stopped only when fully finished. I would highly recommend this window company to others.

Raghu Lall


10/30/2019

I cannot recommend "The Window Sanctuary " enough. We have a very modern property with large expanses of glass, Aluminium frames were advised and were very competitively priced. The level of customer service was exceptional throughout, the installation process caused minimal disruption and the finished windows and Bi-fold doors look fantastic

meena kharade


10/31/2019

One year ago we had our windows and doors installed. We are very happy with the product so far. What made me write a review one year later is their amazing customer service. Our door needed adjustment and I asked someone to look at it and fix it. They send an engineer the next day, who came on time and managed to fix it. Very pleased. As it is quite rare these days, companies cut corners and dont look after their clients.

Lucy Niz


10/04/2020

We had our conservatory doors replaced with by-fold doors by The Window Sanctuary and are very pleased with the results . The company were very helpful and spent lots of time with us answering our questions before we actually placed our order. They were very efficient with the installation process and we would recommend them. Competitive price too.

Royston Firman


1/12/2021
CONTACT US OR VISIT OUR SHOWROOM TO DISCUSS OUR STUNNING RANGE OF WINDOWS AND DOORS.