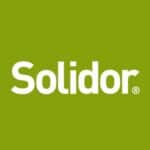 QUALITY SOLIDOR COMPOSITE DOORS
Take advantage of the safest composite door on the market by opting for an installation from The Window Sanctuary. Based in Brasted, Kent, our Solidor-approved installers are able to provide you with professional installations of high-quality Solidor composite doors, providing you with superior insulation and security. Contact us today to find out more.
PROVIDING BETTER QUALITY OPTIONS
For far too long, rigid, plastic-faced, foam-filled, flimsy panels have populated the country, offering minimal security and discolouring within months of fitting. We are committed to improving this situation, providing premium composite doors for Kent customers that combine stunning aesthetics with durable service and excellent value. This selection of composite doors have been specifically designed to be more robust, longer lasting, and easier to install than ever.
DURABLE BETTER AND SECURE
Our specialist craftsmen can quickly provide you with a fresh and uniquely secure entrance to your home. Solidor panels, with their unique rigid timber core, encased in a durable and coloured textured resin, offer a massive choice of styles and simply the finest locking systems available today. One of the advantages of opting for a composite door is that you can have an option that has the look of timber, but it will last longer and can cope with tough weather conditions without ill effects. Suitable for almost any property in Kent, composite doors are not only attractive; they are also easy to install and require minimal maintenance once in place.
SOLIDOR BENEFITS
The key features of our composite doors include:
• Wide Colour Choice and Anti-Sun Bleaching Guarantee
• Traditional and Contemporary Door Styles
• Large Deadbolt and Integrated Auto-Locking Options
• Secured by Design and PAS 24-Accredited
• A Wide Range of Bespoke Door Furniture
• Choice of Cill Options, including Wheelchair Access
All installations by our team are fully protected by the DGCOS 10-year insurance-backed warranty scheme, meaning you can rest assured that your product is built to last. Come and visit our showroom today to discover more about our composite doors.
One year ago we had our windows and doors installed. We are very happy with the product so far. What made me write a review one year later is their amazing customer service. Our door needed adjustment and I asked someone to look at it and fix it. They send an engineer the next day, who came on time and managed to fix it. Very pleased. As it is quite rare these days, companies cut corners and dont look after their clients.

Lucy Niz


October 4, 2020

Very professional. I have used other window companies before but the service provided by them left much to be desired when compared to Window Santuary. Any snagging problem was promptly sorted out by the management promptly and to our satisfaction. The workers were very punctual, came daily and stopped only when fully finished. I would highly recommend this window company to others.

Raghu Lall


October 30, 2019
CONTACT US OR VISIT OUR SHOWROOM TO DISCUSS OUR STUNNING RANGE OF WINDOWS AND DOORS.