Window Conservation – the need to protect your home's unique character.
RETAIN THE CHARACTER OF YOUR HOME
If you are the Custodian of a period or character property and are planning to upgrade the thermal insulation then the correct choice of window framing is essential to maintain it's original charm.
Steel windows were introduced almost a century ago and over time have proved to be a slim and robust alternative to timber but with very poor insulation properties. A more stylish combination of steel windows inserted into timber surrounds became popular in the 1930s and many examples of these can be found in homes built around this period.
The Window Sanctuary are specialists in replacing the steel window inserts with slimline aluminium replacements whilst retaining the timber surrounds.
Most window Companies will recommend a complete removal of the original frames , metal and wood but this is often not necessary and by retaining the timber surrounds the overall style can be retained and the need for costly internal redecoration negated.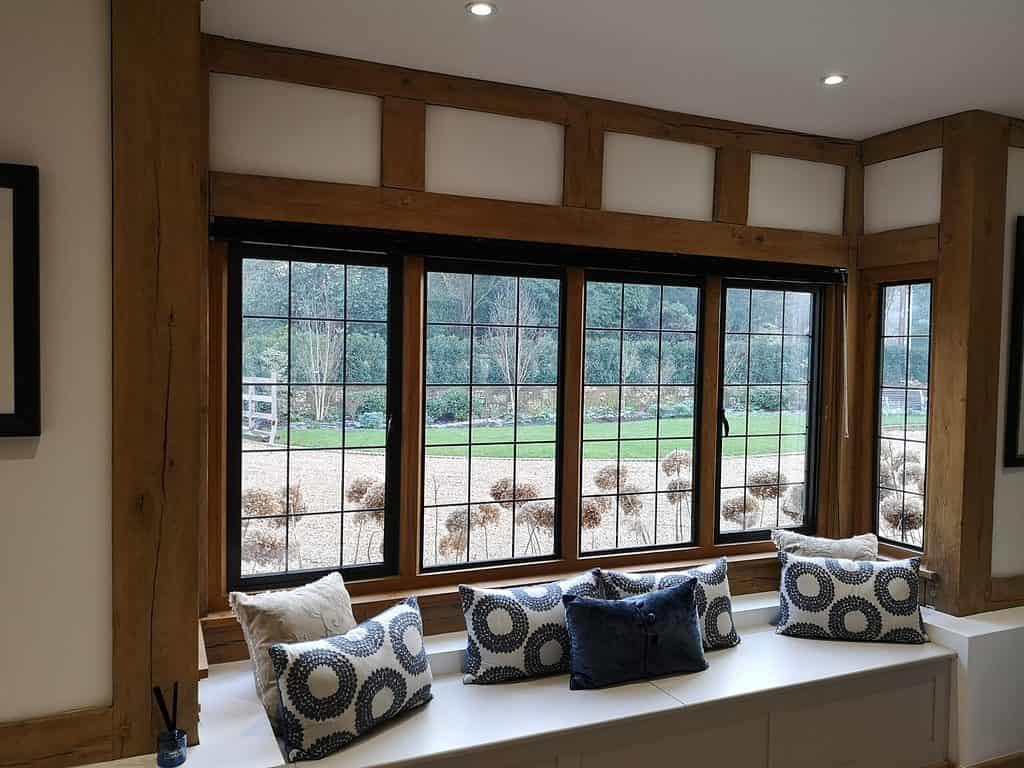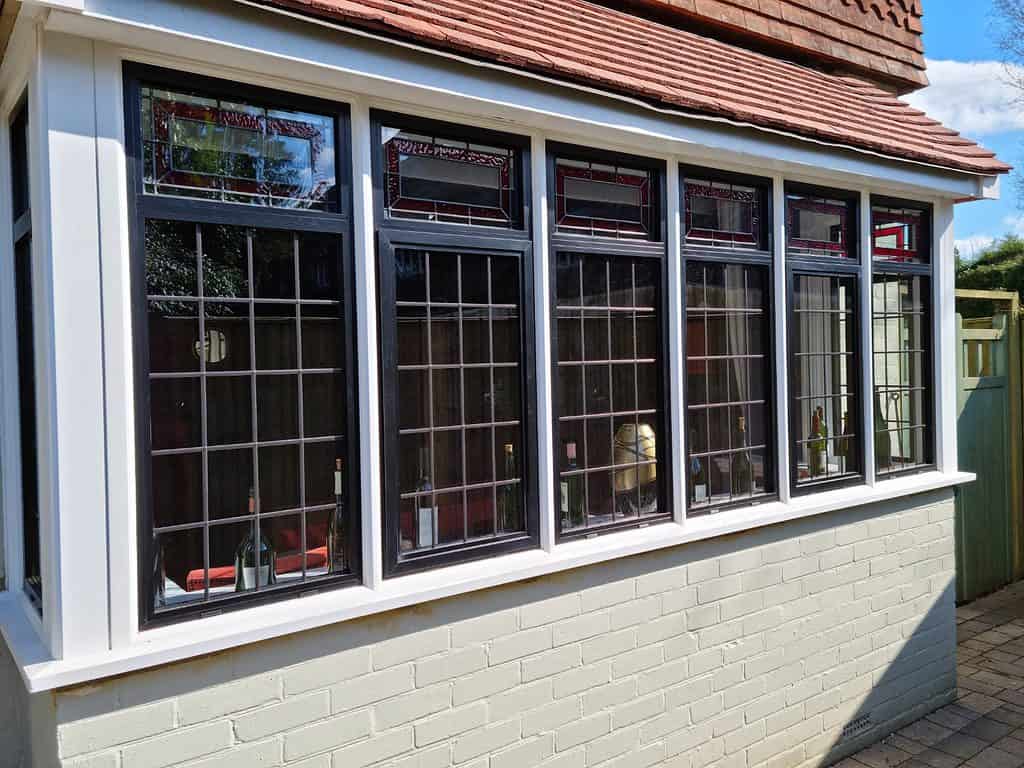 CHOOSE THE EXPERTS
The Window Sanctuary employ tradesmen with proven Carpentry skills to carefully extract the steel window inserts and then increase the depth of the rebates in order to accommodate the new Aluminium double glazed window inserts.
The result is a neat, thermally insulated ,sympathetically styled window to match the original – timber included and with upgraded security courtesy of the new key locking window furniture-also available in our original 1930s style Heritage range. 
It is our passion to preserve, wherever possible, the original window designs, the glazing features and the timber enhancements which constitute the overall Fenestration of your home.
It starts with a detailed and accurate Survey. At this point all chosen product details are discussed and noted together with any timber requirements, special mouldings and decorative finishes.
A full survey report will then be produced for Client approval before manufacture commences.
Why Choose Aluminium for METAL WINDOW Replacement?
Low U Values + excellent thermal efficiency
Slim sightlines
Low maintenance
Replicates appearance of traditional style windows
Over 200 RAL colours to choose from + stock colours
Complies with modern Building Regulations.
ALUMINIUM METAL WINDOW REPLACEMENT IN TIMBER FRAMES
Where new Timber Frames or replacement sections have been requested to accompany new Aluminium window inserts we use local Joinery Companies to manufacture and spray finish to order.
The range of colours is vast and the subtle colour combinations of both Aluminium window inserts and surrounding timber is a whole new topic worthy of further discussion.
Prior to installation of new Aluminium window inserts where original timber subframes are to be retained the preparatory work, primer and undercoats must be done prior to the removal of the steel window inserts.
Following installation of the new Aluminium window inserts we will seal externally with overpaintable silicone and internally with overpaintable caulk. The final coats can then be applied to the timber frames as required.
I cannot recommend "The Window Sanctuary " enough. We have a very modern property with large expanses of glass, Aluminium frames were advised and were very competitively priced. The level of customer service was exceptional throughout, the installation process caused minimal disruption and the finished windows and Bi-fold doors look fantastic

meena kharade


October 31, 2019

A great experience with these guys from beginning to end. We had 2 windows replaced and had them altered to larger sizes. Also had 2 doors replaced, one to a full size which meant taking out walls and sidelights. A messy job but the team came in and within 2 days it was out with the old ones, all rubble taken away, and new frames in. The second team then came in to install the glass and the bars and make good the walls inside and out to a fine finish. Couldn't fault it. Amazing work. Would and have recommended this company to everyone who has seen and admired our new windows and doors. A++++

Judith Monk


November 18, 2020

One year ago we had our windows and doors installed. We are very happy with the product so far. What made me write a review one year later is their amazing customer service. Our door needed adjustment and I asked someone to look at it and fix it. They send an engineer the next day, who came on time and managed to fix it. Very pleased. As it is quite rare these days, companies cut corners and dont look after their clients.

Lucy Niz


October 4, 2020
CONTACT US OR VISIT OUR SHOWROOM TO DISCUSS OUR
ELEGANT RANGE OF WINDOWS AND DOORS.